After 5 TV Helps Boost Local Businesses in the South of France through a New Travel Show
Lausanne, CH, April 2011 --- This May, After 5 TV will be shooting on location in the South of France for a new travel show aptly named After 5 TV Destinations. The series is driven to discover exciting touristic destinations through 5 key elements: travel, wine, gastronomy, cultural life and events.
One of the episodes, After 5 TV Destinations, South of France promises to take pleasure-seeking viewers from all over the globe on an indulgent motorcycle ride in St. Tropez, a sight and sound tour of Festival de Cannes, a bustling walk around a French outdoor market in Provence, and more. The series will start airing Summer of 2011 so as to inspire holiday travelers from across Europe and abroad to visit the region and patronize the establishments featured in the episode.
Beyond bringing quality entertainment to an audience who enjoys the joie de vivre, After 5 TV also seeks to help local establishments grow and thrive through their shows. Authentic restaurants, boutique hotels, artisanal wineries, eclectic fashion brands, and unique shops are just some of the businesses that After 5 TV aims to promote.
If you wish to have your establishment recommended or featured in After 5 TV Destinations or the After 5 TV Website, you may contact +41 78 823 83 75 (Switzerland), +44 800 689 9292 (UK), or +1 888 944 5511 (US).
After 5 TV is an online TV platform that tours the globe profiling wine regions, gourmets, travel destinations, cultural and lifestyle events, and more. Its compelling, dynamic content engages an international audience who appreciates the joie de vivre and enjoy the thrill of discovery. Through its compelling content, high-quality shows, loyal viewership, and effective web promotions, After 5 TV has already become an authority on where to go, shop, dine, or stay among tourists and would-be travellers.
N.B. This information should not be relied on for accuracy and is presented here without the responsibility of jml Property Service and the website it is being displayed at. ©jml property Services 04-11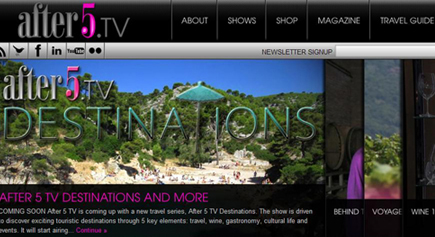 -------------------------------------------
You will need Travel insurance for your holidayin the South of France

or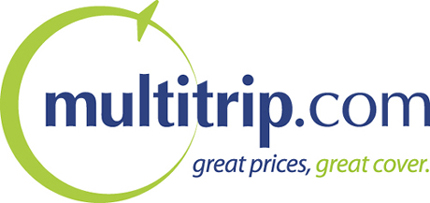 or

and if you are renting a car don't rent before you take out a car rental excess policy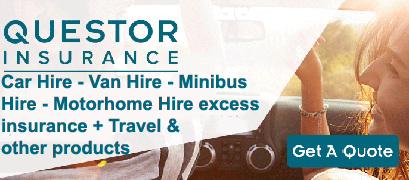 _________________________________________________

Do you own a Holiday Home in the South of France or Monaco? Is the insurance policy written in English? Find out more Here

Enjoy your stay in the South of France ....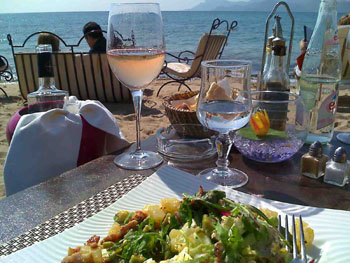 eat - drink -stay & wake up on the Riviera
________________________________________________
See site Map for statutory information about jml Property Services Here