Advertisement Feature
French Holiday Homes Property insurance from Andrew Copeland Insurance and Intasure a choice of two first class companies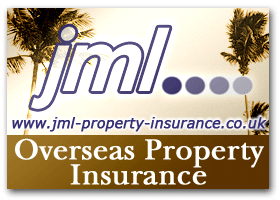 Holiday Property Insurance for France with a policy written in
English -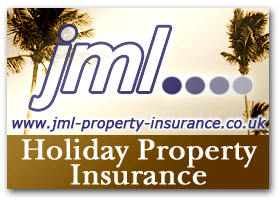 More information on holiday home insurance Here
Andrew Copeland Insurance Consultants Ltd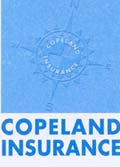 France, Spain, Portugal, Greece, Italy, Ireland, Germany, Belgium, Holland, Denmark, Sweden, Malta, Cyprus and the UK
Owning a holiday home in France is the opportunity to have somewhere to regularly visit. A home by the sea in the mountains or city centre. A base to go and play golf in the sun or sail on azure blue skies - skiing throughout the winter or walking each morning to that distinctive Mediterranean aroma of pine and bougainvillea lazing around the pool or sitting by the river watching time go by.
Whatever your reason for owning a holiday home property - pleasure - investment or business there is one issue that you must not forget - The insurance for it.
You may consider insuring locally, but then don't understand the language well enough if there are not advisers to help you in fluent English.
What is the answer? Why not use an UK based company with the policy written in English?
And what if that holiday home in France is not just a holiday home, but your main residence? That is not a problem
The policy offered via Andrew Copeland is underwritten at Lloyds. Premiums are payable in £ sterling and the policy is in English
The major risks covered are for the following:-
Theft
Malicious Damage
Fire
Flood
Burst Pipes
Storm
Impact with road vehicles
Subsidence
Landslip
Heave
Earthquake
Tenants liability
They also offer a 24 hour claim helpline
For a quote please fill in the following form by clicking on the logo below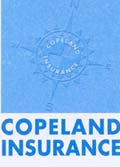 Andrew Copeland Insurance Consultants Ltd is authorised and regulated by the Financial Conduct Authority
________________________________________
Intasure is an international building and contents insurance specialist with a proven track record in pioneering new products.
French Property insurance, Holiday Home Insurance France: If you own or are purchasing a property or a Holiday home in France we can offer specialist insurance for buildings and contents cover for your French house / holiday property abroad via The UK.
Intasure house insurance policies are designed around the needs of property owners abroad and second homes in the UK and combine locally tailored cover with the reassurance of English language documents and UK back-office service and support
Holiday Home Insurance in Spain, Portugal, Italy, France, Greece, Cyprus, Turkey, Republic of Ireland, Austria, Bulgaria, Cape Verde, Croatia, Czech Republic, Hungary, Malta, Monaco, Morocco, Poland, Romania, Slovakia, Slovenia, South Africa, Switzerland, the United Arab Emirates and the UK:
If you own or are purchasing a house in any of these countries, they can offer specialist property insurance for building and contents cover for your Second home / let property
As the owner of a Holiday home overseas or in the UK, it is vital that you fully understand the extent and limitations of your insurance policy.
Do you have the cover for legal liability for domestic employees? What restrictions are in place in letting or if the property is unoccupied etc?
If your holiday home house insurance policy has been placed through a Spanish, French, Italian,or Turkish insurance company etc. it is more likely that you simply do not know.
The answer to this problem is a specialist in holiday home and overseas property insurance. A plain English Property insurance policy underwritten by some of the world's leading insurers and administered in the UK via helpful and knowledgeable staff.
Don't risk turning your dream holiday home into a nightmare. Intasure holiday home insurance policies are designed around the needs of house owners abroad and in the UK and combine locally tailored cover with the reassurance of English language documents and UK back-office service and support.

More Information about Intasure:
Intasure has years of experience in the insurance industry and an enviable track record in creating pioneering new products to meet the needs of specialist markets.
They are building a significant international brand by offering a range of innovative insurance products and services that combine locally-tailored cover with the highest standards of UK knowledge and support.
All their policy documents are in English and you will talk directly to a UK based English speaking support team.

Intasure ® is a trading name of Arthur J. Gallagher Insurance Brokers Limited, which is authorised and regulated by the Financial Conduct Authority. Registered Office: Spectrum Building, 7th Floor, 55 Blythswood Street, Glasgow, G2 7AT. Registered in Scotland. Company Number: SC108909
______________________________________________________________

______________________________________________________________
Property Insurance in France - Home and Household property insurance in France
Called a contrat assurance multirisques habitation or assurance multirisques vie privée or la multirisque.
The insurance should cover the cost of repairs or rebuilding including permanent fixtures and fittings within the property, such as fitted kitchens and bathrooms due to damage caused by : natural disasters, floods, fire, storms, burst pipes, explosions, lightning and theft. It should also give you civil liability insurance (responsabilitée civile propriétaire).
When calculating the value of your home, you need to take into account the cost of rebuilding it and the sum insured should be sufficient to rebuild all buildings as well as all outdoor structures such as swimming pools, terracing or perimeter walls. The rebuild value should take into account also the as removal of debris, architectural and other professional services. This value (like in the UK) is often quite different to the market price of the property and the price of the land should be excluded. Insurers do not have to be based in France and as such an Insurance company broker based in the UK with a policy written in English can be beneficial. Click Here for further information.
Written notice to cancel a French insurance policy
If you use a French insurance company under the Codes des Assurances, it is necessary to give a minimum of 2 months written notice prior to the Annual Renewal date to avoid having to automatically continue with the insurance for the following year. You will not normally have this rule if you use a company that is based in the UK for example, but it is important to check this fact out, particularly if you are looking for an alternative provider.
Holiday Homes
The owner of a self catering holiday property that is rented out as holiday accommodation must make sure that the insurers are aware it is let for holidays. You should check that there is adequate public liability cover as a landlord.
If the property is a holiday home insurers must be advised of the periods of non-occupancy. If for example you need to keep the electricity on during periods of non occupancy for heating, alarms, garden irrigation etc, you should let the insurance provider know.
Why do I need Holiday Home Insurance?
If you own or are purchasing a holiday home in the UK then most standard household insurance policies will not protect rented property
You therefore need to a specialist policy for your holiday home property that is designed exclusively for properties used as holiday homes or let for holiday use. As an owner of a holiday home, it is vital that you fully understand the extent and limitations of your insurance policy. What restrictions are in place when letting and unoccupancy etc? Do you have cover for public liability or loss of use?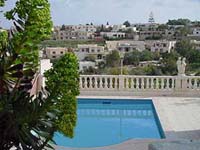 Holiday home insurance policies abroad can be full of catches - Take care.
Claiming on a holiday home insurance abroad can be very complicated. Dealing with complex insurance policies on overseas homes is something more and more people are having to come to terms with.
There are now more than 1 million properties owned by the British.
What can you do? First of all read and check the small print in the policy. If it is in a language that you do not understand have it translated.
Establish whether your cover does exactly what it is so that the insurer cannot reject a claim at a later stage.
Make sure that your property is compliant for a country's particular legislation. In France now a swimming pool has to be properly gated and if your pool does not comply with the law, it could invalidate the entire policy.
Make sure that your buildings insurance covers the gardens and outbuildings, not just the house.
Let the insurance company know that you are letting the property out and when you let it out to holiday makers, make sure that the visitors have taken out their own travel insurance.
In some cases you might not be covered for subsidence and earthquakes and the Public Liability level is often lower such as in Portugal.
Rather like in Britain you might have conditions, that if you are away from the property for more than a month you might need someone to check it over regularly, drain down plumbing and leave heating on.
If you have a mortgage, the lender might be able to provide advice or as you might well have a bank account with a bank in the country the property is situated in, contact them.
A lot of British based insurance companies are now covering overseas properties and many of these can be found via the web. There are now also many multinational insurance companies operating, names that are familiar in Britain are becoming just as familiar in France and Spain. Shop around and take care.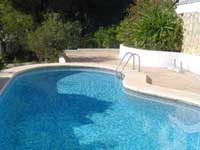 Holiday Home Insurance The revival of UK Holidays, low mortgage rates and extra leisure time has meant more people are buying second homes. If your additional property is your second home or an investment, they have one thing in common - the need for specialist insurance.
See also: Is your Holiday Home Insurance Policy Written in a Language that you can Understand?
_____________________________________

_____________________________________
if you are renting a car don't rent before you take out a car rent excess policy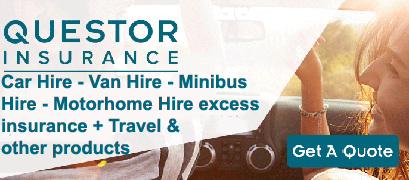 _____________________________________
jml Property Services /cotedazurental.com acts purely as an advertising service for insurance companies. We are not insurance brokers and are unable to offer advice or deal with any of our advertisers enquiries.. All dealing must be with the insurance company that you will gain access to via a link from this website.
jml Property Services are unable to give advice either verbally or in writing regarding insurance or assist with changes to insurance policies that you have taken out. You must contact the insurer direct. We are therefore unable to provide any quotes ourselves as we would be breaking the law. All dealing must be with the insurance company that you will have accessed via a link from this website.
Enjoy your stay in the South of France ....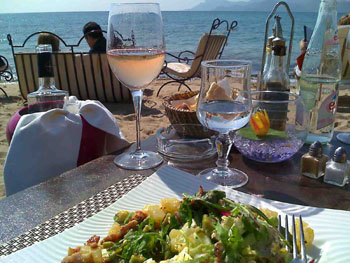 eat - drink -stay & wake up on the Riviera
________________________________________________
See site Map for statutory information about jml Property Services Here