Accepting Payments in Euros can prove Expensive - Philip Suter
Like many owners of self catering holiday rental homes in Europe, my property in the South of France will attract visitors from inside and outside the euro zone.
I learnt at any stage after the Euro was introduced that the banks would not suffer financially as a result of losing business on "exchanging currency".
From experience you can now go from one country to another in the euro zone withdrawing "cash" from an ATM or using your credit/debit card without penalty. This rule does not seem to apply with the bank I bank with in France regarding cheques.
I have had to add in my rental terms a statement advising the renter that he/she will have to reimburse me for any bank charges as a result of a non French euro cheque. This means my Belgian and Dutch visitors have to be prepared to pay the bank commission.
In late November 2005,I was sent a payment for €29.58 drawn on a Spanish bank in euros. I posted off the cheque on the fits of December. On the 22nd the bank credited my account with €29.58. On the 23rd December they charged €13.80 administration charge for transacting it! That is nearly 50% of its value!
To be fair that might be their minimum standard charge and if that is the case I am pleased the cheque was not for €10.00 as I would have been paying them and not getting a cent.
The above situation may not apply to all French banks – I hope not, however if you are the owner of a self catering vacation home do include in your terms and conditions that you make a charge for changing the renters cheque from one currency or another or even the same currency if it happens to be in euros.
If the renter can arrange to have the cheque drawn on the currency of the property owner (as I have done with US $ transferred into £ sterling for example (at the renters cost) this might solve this problem although I would not want to guarantee this
I do not know if other banks in the Euro zone operate in the same way, but it would be interesting to find out.
Philip Suter is a Director of JML Property Services, a UK based company offering Insurance Products on line, property rentals in Berkshire and Buckinghamshire, England and a self catering vacation home advertising service for the South of France - www.cotedazurrental.com and internationally www.jmlvillas.com. He is also involved with management training companies operating in the UK and Internationally.
He is a very experienced property consultant with over 30 years work in the Residential letting business and served in the national council of The Association of Residential Letting Agents (ARLA). He is a Fellow of the National Association of Estate Agents (NAEA) and a Member of The association of Residential Letting Agents.
©Philip Suter jml Property Services January 2006
See also: Sending a cheque from one Euro zone country to another is frustrating and very expensive…don't bother
Other pages to see:
Also:
_________________________________________________

Do you own a Holiday Home in the South of France or Monaco? Is the insurance policy written in English? Find out more Here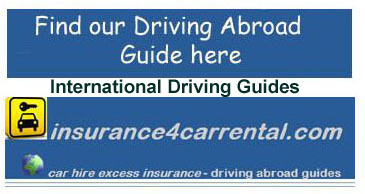 Enjoy your stay in the South of France ....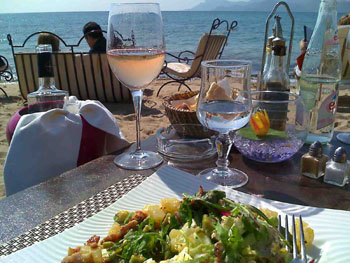 eat - drink -stay & wake up on the Riviera
________________________________________________
See site Map for statutory information about jml Property Services Here