Buying a property in France
Buying a property in France has become very popular over the past few years by many Europeans, particularly the British. People buy for a number of reasons – holiday homes, investment property or moving to the country.
The French administrative formalities are bound up in "red tape", and a property transaction is no exception. However, the system is in many ways better and safer than that applying in most other countries, including England and Wales. The French law concerning property is more like Scottish law than English and Welsh and it is not possible to agree one price with one buyer and then agree a higher price with another one and "Gazump".
First of all you make a written offer on a property that is accepted by the owner, you will usually be expected to put down a deposit of 10% of the purchase price, which you may forfeit if you change your mind, unless there is a bona fide reason for doing so or if you having a mortgage and this is not accepted. The process of the purchase transaction must go through a "notaire" (notary) who is the only person who can make the title searches and obtain certain legal documents necessary to make the transaction possible.
The purchaser can choose the notary he wants to handle the transaction. The purchaser is responsible for the payment of the "notary fees", which depending on the selling price, can be as much as 8% on small old properties (though around 6.5% is more usual), or as little as 1.5 to 2.% on newly built properties, with an additional cost of around 1 - 1.5% if a mortgage is to be registered on the property. It should be noted that prices of property are generally advertised exclusive of these charges. The notary does not get the entire fee. His fees are determined by the French state (on a scale which is the same for all notaries), the state take a much larger part (similar to property taxes in Belgium, stamp duty in the UK etc)
If an owner wants to use his/her notary - which is allowed under French law - be aware that you have the right to choose your own notary who will work in collaboration with the owner's notary. It is quite common to have two notaries working on the same transaction, with no additional cost to the purchaser as fees are shared. However, the delay may be a little longer due to the necessity for the two notaries to correspond with each other. If you do not speak and understand French fluently it is advisable to use a notaire who understands your language.
Once the two parties have come to an agreement on the sale price, the terms and conditions of the sale are discussed with the notary who then prepares the preliminary contract or "compromis de vente". This contract is just as important as the final document transferring title as it must contain all the clauses and conditions precedent to the sale. These include clear title, easements, certificates stating whether the property conforms to current legislation on asbestos and other matters, and, most importantly, whether the purchase is subject to the condition of obtaining finance.
Once the compromis de vente has been signed It is usual at this stage to pay a deposit of 10% of the purchase price (5% when purchasing property "off plan"). This can be done by payment, by cheque, which must be drawn on a French bank, or bank transfer, will normally be made to a notary. The compromis de vente signed by both parties is sent to the purchaser and from the date of receiving it he/she has seven days in which to change his/her mind.
At the end of this period, the contract becomes binding and the transaction is now "under compromis". The owner cannot sell to anyone else, nor change the price, and if he refuses to sign the final document the purchaser can obtain a court order forcing him to sell. The purchaser can pull out of the deal without loosing the deposit if one of the clauses or conditions precedent inserted in the contract has not been fulfilled. Otherwise he may be able to pull out but will almost certainly loose the deposit.
It then takes a further 2 / 3 months for the notiare to prepare all the necessary paperwork before getting the parties together to sign the title deed "acte definitive". When both the parties have signed and the purchaser paid the remaining 90% or 95% of the purchase price as well as the notary fees the purchaser becomes the legal owner of the property and receives the keys.
Gas checks:
Since 1st November 2007 all properties offered for sale in France with natural - mains gas services installed more than 15 years ago must include a Diagnostic Gaz in the Dossier de Diagnostic Technique (This is rather like the HIP - Home information pack in England and Wales). It costs around 100 - 150 for the test that includes supply pipes, boiler, water heater and radiators. The certificate will be valid for three years and the seller has to organise and pay for this before a compris de vente can be signed.
There are also new rules for surveys from November 2007 all the technicans carrying out these tests must be accredited by COFRAC Comité d'accreditation français (Similar to Corgi in the UK). The new rules could effect around 10 million properties when they go on the sales market. If a property has bottled - cylinder gas (like calor gas) this is not covered by the new test.
Capital Gains Tax Non-residents of France and French owners of secondary homes are liable for capital gains tax when they sell; after various deductions, this amounts to 16% of the profit for EUROPEAN residents, and 33% for residents of non EU countries. French owners of secondary homes are liable for 16% + 12%(28% total).
Inheritence- Wills It is important to know that French inheritance law is very different from that in England… the children cannot be disinherited. You should be aware that FRENCH law applies to any property you own in France, even if you are not a French resident. It is possible to leave your share of the property to the surviving spouse, but this will require a specific document to be drawn up, preferably at the time of purchase. Your notary or lawyer can best advise you how to do this. Look into making a will in France as well as your country of residence.
Holiday rental income is subject to VAT (TVA) at 19.6 per cent. For furnished lettings up to an annual value of €76,000 there is a 72 per cent rate deduction in respect of expenses under the 'Micro-Bic' regime. The remaining 25% net profit is taxed at 25%. If the investor has assets with a value in excess of €720,000 the owner will be subject to an annual wealth tax of between 0.55 per cent and 1.8 per cent. If you dispose of your property after less than two years you will be subject to income tax at 16 per cent and after that up to 47 per cent. See also:French Property Tax Deadline May 09

FNAIM -Fédération Nationale de l'Immobilier - France
FNAIM is the 1st professional organisation of estate agents.Set up in 1946, FNAIM (French national real estate federation) is recognisable by the famous Yellow Cube logo, it brings together, over 11,000 real estate agencies. In becoming FNAIM members, professionals undertake to abide by the quality charter developed by the Federation. The charter underlines the ethics, integrity and professionalism required of all FNAIM members.
As a professional trade association, FNAIM is concerned with representing and defending the interests of real estate professionals and their clients, the consumers. Its mission has encouraged it to maintain privileged ties with public authorities and to participate actively in the preparation of statutory and regulatory provisions for all topics likely to have decisive implications for exercising a real estate profession, in particular, and the housing policy, in general.
With a number of analytical tools at its disposal, FNAIM is unquestionably a leading reference in the provision of information and economic studies on the real estate market. Every quarter, it puts out business updates presenting the position of old housing on the property transaction market and once a year, that of the income-producing real estate market. It also publishes studies on the real estate industry and statistics worth knowing. FNAIM can thus focus its lobbying action on viewpoints based on fact and supported by reliable economic data.
FNAIM is also backed by a Legal Department that keeps an on-going legislative and regulatory watch on the industry and allows the Federation to be a source of analyses and proposals in its dealings at Parliament level. It also meets the needs of members by being available for consultation by telephone or post.
Buying or selling info in France - If you need to check out what property has sold for in France then you need to visit www.immoprix.com . The data is provided by Notaires. You'll find prices and indices for each type of property (house, apartment, land) based on its geographical location (region, department, municipality, district, neighbourhood).
New Mandatory Property Surveys
Diagnostic de Performance Energétique - DPE (Energy Performance Survey): From the 1st July 2007, these are mandatory for all sales. This survey is provided purely for information purposes (like in England and Wales, Scotland, Northern Ireland and The Republic of Ireland) and covers levels of energy consumption and greenhouse gas emissions. Properties are rated from A to G (A represents optimal performance) and the survey is valid for 10 years. It also includes recommendations for improving energy consumption Article L134.L of the Building and Housing Code. If you are letting out your property remember The DPE - Diagnostic de Performance Énergétique should accompany any new or renewed lease agreement for a lease period of longer than four months. It is the responsibility of the property owner to have a building examined and to make any obligatory improvements.
CREP -Risque d'Exposition au Plomb - Lead Survey: This has been mandatory since July 1998 for properties built before the 1st January 1949. The lead survey is valid for one year only. If the survey is not provided a vendor can be liable to criminal action if let is detected under Article L1334-5 and 1334-8 of the Public Health Code. If you are letting out your property remember As of 12 August 2008, landlords of property built before 1 January 1949 must attach a CREP (Risque d'Exposition au Plomb) report detailing the risk of exposure to lead poisoning within the building. This CREP must accompany any new or renewed lease agreement.
Carrez Law: For the sale of an apartment all relevant documents must include a reference to the exact surface area in a property, if not the buyer is entitled to have the sale annulled up to one month after signature. If the surface area proves to be smaller than the stated amount, the new owner has one year in which to obtain the a reduction in the purchase price. If the the surface area has been underestimated, the vendor (seller) has no recourse against the buyer (Law 96-1107 of 1th December 1996
Natural Gas Installations -installations de gaz : From the ist November 2007 it has been mandatory to carry out a survey on the state of any gas installations that are over 15 years old. The survey has to be carried out by an ISO 17024 certified surveyor and is valid for one year only. It covers the gas pipes and ventilation / combustion systems. Comes under Article L134-6 of the Building and Housing Code.
Asbestos Survey - amiante: An asbestos survey must be included in the sales agreement for any property built before the 1st July 1997.The survey has to be carried out by an ISO 17024 certified surveyor and samples are then analysed by an approved laboratory - COFRAC
Electrical Wiring: A report on the condition of the electricity supply in the property, where the wiring is over 15 years old. This requirement is a recent (2008) change in the law, and is scheduled to become operational on 1st January 2009. A survey is valid for three years. No survey is necessary where a certificat de conformité can be produced as evidence that the property complies with the regulations, provided the certificate is less than three years old.
Natural and man made risks report - un plan de prévention des risques naturels: A report on the existence of natural risks that include flooding, earthquakes etc or a man made risk like transportation of hazardous substances or the nuclear industry is required for an property located in a high risk area. High risk areaa are defined by the Prefecct L.125-5 of the Environment Code and the reports are valid for six months.
Termite Survey - etat des risques parasitaires: This survey must be included in the deed of sale for properties located in contaminated areas as defined by the Prefect. A surevey is valid for 3 months only.
Property Surveys that are likely to be introduced in France
Septic tanks Survey - Fosses septiques: A report on the condition of a septic tank, for those properties which do not have mains drainage.The government keeps moving back the date when this survey requirement is scheduled to come into operation. The date now being suggested is 2013.
N.B. The above information is given in good faith by jml Property Services and the website it is being displayed on. It should not be relied on for accuracy and property owners should consult tax experts / accountants in the country their property is in and also their home country. ©jml property Services ©jml property Services 07-05 and 01-09
_________________________________________________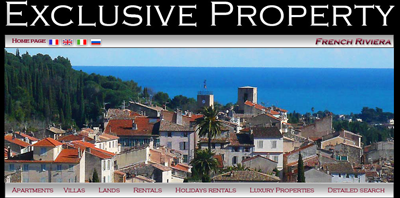 Buying - Renting - Selling - Letting a property in Biot or surrounding areas contact Exclusive Property Services Here
Editors Note - October 2016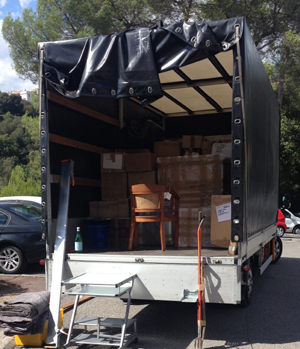 If you are looking for a company to transport packages, furniture and classic cars from the south of France to England or vica versa our family has used Riviera Transport. Based in Biot and Portsmouth they are a very efficient company Find out more here
_________________________________________________
Photos of Nice, Monaco, Menton & other areas in the South of France in the 1920s and 1960s Click here
South of France Fact File Click Here
Riviera realty from French Property News September 2006 Click Here
_________________________________________________
Do you own a Holiday Home in the South of France or Monaco? Is the insurance policy written in English? Find out more Here



Enjoy your stay in the South of France ....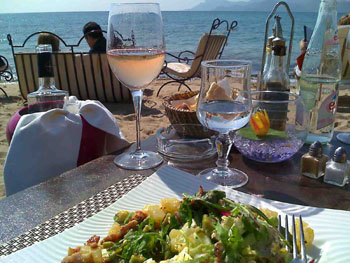 eat - drink -stay & wake up on the Riviera
________________________________________________
See site Map for statutory information about jml Property Services Here